Return to Headlines
Applause for Musical Achievements
JAN 27, 2020 - Many Roslyn music students have earned regional and state recognition for their achievements so far this year.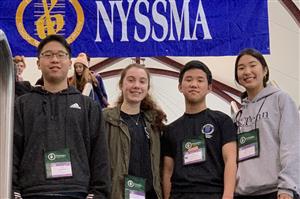 Four Roslyn High School students were selected to perform with the New York State School Music Association (NYSSMA) All-State ensembles in Rochester this past December: Leah Arbitman, flute; Ryan Chou, violin; Kenny Kim, clarinet; and Sarah Kim, violin. In addition, Leah Arbitman and Sarah Kim earned the rare and singular distinction of being named, respectively, First Chair in the All State Band and Concertmistress in the All State Symphony Orchestra.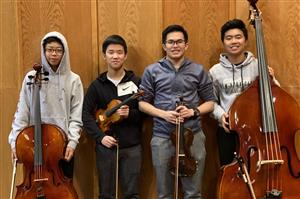 Four Roslyn High School students were selected to participate in the Long Island String Festival Association concert on November 17, 2019 at Wisdom Lane Middle School in Levittown. Pictured (l. to r.) are Joshua Hong, Ryan Chou, Truman Chong and Victor Lu.
Students at the elementary and secondary levels were selected for participation in this year's Nassau Music Educators Association All County Music Festivals. Students were chosen based on scores achieved at NYSSMA festivals last spring, as well as music teachers' recommendations. These students represented Roslyn in concerts during the month of January.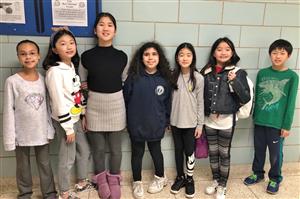 East Hills All County students (l. to r.): Madeleine Klein, Hana Zheng, Jasmine Wang, Stella Torshizi, Vivien Lee, Zara Zung, Darren Shen
East Hills music teachers: Laura Fratti, Jessica Thorn, Iris Ziporkin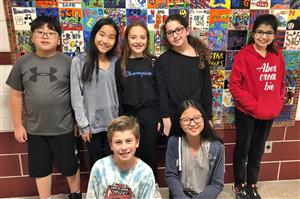 Harbor Hill All County students (l. to r.) top row: Christopher Kim, Emilee Youn, Riley Ritchie, Zoe Szerencsy, Amanya Bakshi; bottom row: Gilbert Sudaley, Esther Han
Harbor Hill music teachers: Kathleen Miller, Joanna Rocco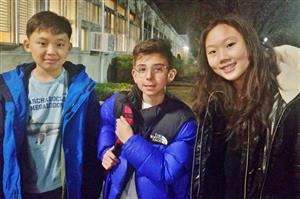 Roslyn Middle School Division 2 All County (l. to r.): Jihoon Shin, orchestra; Denis Calos, chorus; Caitlin Lee, band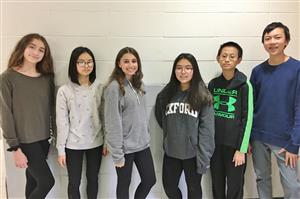 Roslyn Middle School Division 3 All County (l. to r.): Demetria Guzman, Ashley Kim, Lila Freifeld, Faith Om, Victor Chan, Jacob Lee
Roslyn Middle School Music Teachers: Frank Cifali, Jenna Giannone, Jacqueline Martin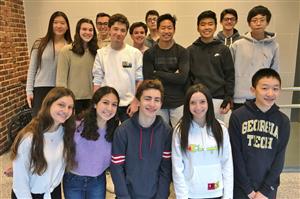 Roslyn High School Division 4 All County (l. to r.) front row: Hailey Margulies, Sophie Gerson, David Fried, Jordyn Brandman, Daniel Liu. Back row: Jadyn Lee, Saydie Grossman, Owen Edelstein, Tyler Turetsky, Cary Drucker, Max Rubrum, Garrick Cheng, Victor Lu, Jaiden Berger, Joshua Hong. Not pictured: Logan Mastromarco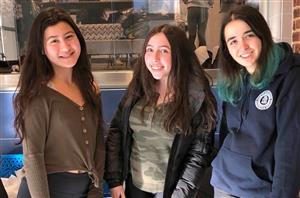 Roslyn High School Division 5 All County Chorus (l. to r.): Lindsey Russ, Kyra Sorkin, Maya Golos. Not pictured: Emma Dalessio, Sara Popofsky, Alex Russ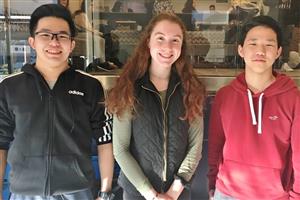 Roslyn High School Division 5 All County Instrumental (l. to r.): Truman Chong, orchestra; Leah Arbitman, band; Ryan Chou, orchestra
Roslyn High School music teachers: Michael Coffey, Cyndi Feinman, Frank Mauriello
Congratulations to all of our students, their parents and teachers!