Return to Headlines
Feb 3, 2020 - Writing computer code, once the exclusive province of computer scientists and engineers, is now at the fingertips — literally — of students as young as the earliest primary grades. Roslyn has introduced a new computer code curriculum this year called kidOYO that enables students in the younger grades to gain a greater familiarity with the world of coding that lies just behind our screens. The official launch was on December 9, to coincide with Computer Science Education Week.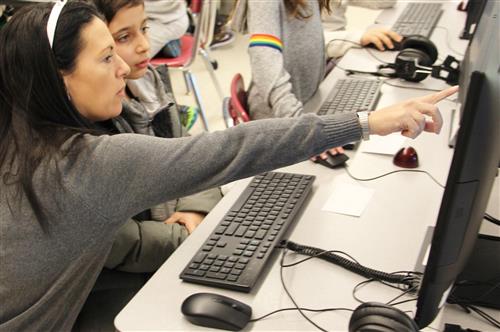 kidOYO (the last three letters stand for "on your own") is a not-for-profit initiative that aims to foster independent, self-directed technology learning. Because it's a web-based platform, students are encouraged to explore it on their own from anywhere and at any time.
From solving games and puzzles to creating new content, there is a coding activity for every level of comfort and ability. The curriculum engages students in a variety of coding tasks, for which they earn digital badges upon completion. In one application, they use coding language to follow a maze utilizing a series of if/then conditional statements. In another, they draw a character, called a Sprite, that walks and talks.
In the process, students learn to become program creators and develop valuable problem-solving skills. All of these activities build a foundation that can ultimately lead to many kinds of original output, such as writing a story, composing music, making animation, and creating video games. Students create a portfolio containing all of their work, which, if they choose, they can one day submit to colleges.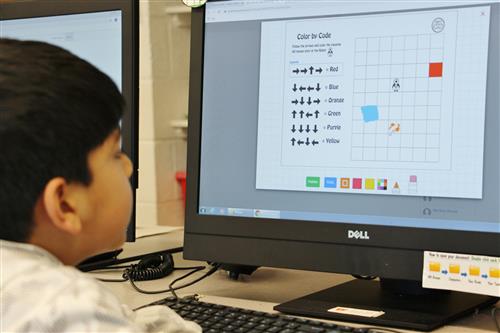 The concept of coding by very young students is not new in Roslyn. For a number of years, elementary classes have participated in the Hour of Code, an international, one-day promotion that draws hundreds of thousands of participants in many countries. Students have also gained hands-on computer knowledge by learning to program small robots, called Bee-Bots, among other age-appropriate technology lessons. kidOYO, along with other STEAM (science, technology, engineering, art and math) initiatives, takes the process to a higher level by offering coding instruction on an ongoing basis. kidOYO also offers a mentorship program through which students and teachers can learn from computer science graduate students.
The independent nature of the curriculum makes it possible for students to advance their coding skills as far as their interests can take them. Along the way, our very notion of "age-appropriate" is constantly changing, as students at younger and younger ages are gaining increasingly sophisticated programming know-how.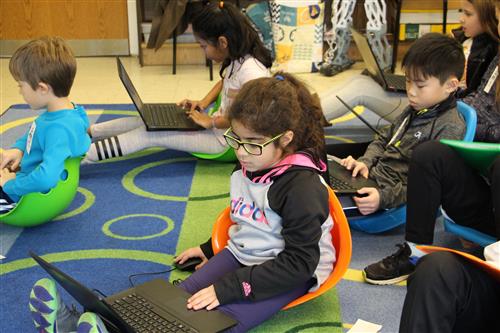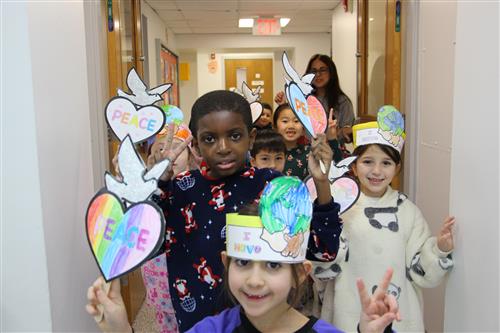 PHOTOS: Teachers Suzanne Falcone at Harbor Hill (top right) and Kimberly Murphy at East Hills (above right) introduce kidOYO concepts to students in their respective computer labs.
Students (top left and above left) take advantage of the "on your own" nature of the new coding curriculum.