Pupil Personnel Services / Special Education
Return to Headlines
Preschool Workshop Series
The Pupil Personnel Services and Special Education Department's Preschool Workshop Series is an effort to appropriately evaluate and service youngsters who live in the Roslyn community.
State and federal law mandate that children be educate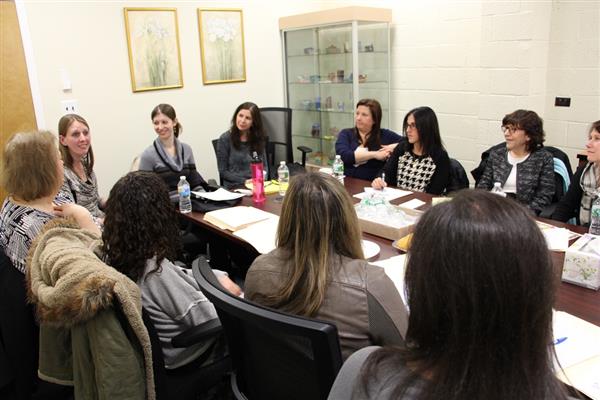 d in the least restrictive environment, and accordingly preschool programs are educating many youngsters with a variety of needs. The workshops are offered to the preschool programs that service youngsters residing within the Roslyn School District to ensure that the students receive appropriate and timely referrals to the Committee on Preschool Special Education (CPSE). In addition, the workshops, conducted by Roslyn staff, provide the local preschool staff with instructional strategies and supports to enhance the educational experience all students are receiving in our community early childhood programs.
For additional information please contact Noelle Vogel at 801-5060.
Topics for the 2018-19 school year are:
October 11, 2018: Making it Work for All Learners

November 29, 2018: Social Development and Classroom Management

January 17, 2019: Mindfulness and Emotional Development

February 28, 2019: Speech and Motor Development in the Early Childhood Classroom

March 19, 2019: Kindergarten Expectations
Photo: Educators at a workshop entitled, "Kindergarten Expectations," conducted by Kindergarten Teacher Lauren McGovern and School Psychologist Dr. Jillian Brass. They provided an overview of what children learn in kindergarten in the areas of language, literacy, math and social development. Additionally, classroom strategies to promote the precursors to these skills were shared.