Return to Headlines
School and library budgets are approved by voters; Dubner, Levine and Seinfeld elected to Board of Education.
The proposed 2018-19 budget for the Roslyn Public Schools was approved by voters on May 15 by a margin of 515-137.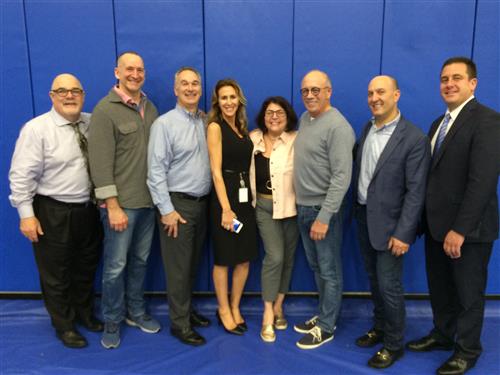 The budget of $109,959,967 calls for an increase of 2.59 percent, with growth in a number of instructional areas. Additional security enhancements and personnel are also included in the budget. The projected tax levy will increase by 1.72 percent. This will be the tenth consecutive year that Roslyn's budget has been below the tax levy limit imposed by the state, which is four years longer than the budget "cap" has been required by law. Including projections for next year, the school tax levy has risen an average of about one percent per year over the last decade.
Three candidates were elected to the Board of Education: incumbents David Dubner and David Seinfeld, and newcomer Michael Levine. Adam Haber did not run for re-election.
The 2018-19 budget for the Bryant Library was also approved.
Proposition 3, authorizing financing for new school buses and vans, was approved as well. Approval of this proposition has no additional impact on taxpayers.
Budget documents and other school budget information are posted in the Business and Finance section of this site.
PHOTO: Board Trustee-Elect Michael Levine (far right) with (left to right) Trustees David Seinfeld (just re-elected), Adam Haber, Bruce Valauri, Superintendent Allison Brown, President Meryl Ben-Levy, Vice President Cliff Saffron, and Steven Litvack. Trustee David Dubner, who was also re-elected on Tuesday, was not able to attend.