Return to Headlines
Roslyn School District Honors Veterans
There was a sea of American flags and students in red, white, and blue across the Roslyn School District on Thursday, November 10th, in honor of Veterans Day.
Patriotic music, performed by the Roslyn High School Color Guard, kicked off a school-wide assembly inside the gym at Harbor Hill Elementary School, where nearly a dozen local veterans were in attendance to hear the chorus sing songs in honor of America. They included: Roslyn School District employee Keith Macias, Jerry Zee, Christian Foschi, Daniel Liebman, John Palladino, Barry Basik, John Flanagan, Francisco Enriquez, Ron Ebright, Larry Becker, and Jake Starnes. Principal Michelle Hazen and Assistant Principal Justin Gabrus directed the assembly, which was attended by Superintendent Allison Brown and Roslyn Board of Education President Meryl Waxman Ben-Levy.
East Hills Elementary School hosted an assembly outside to honor two local veterans: First Lieutenant Allen Gershlak, and Sergeant Paul Cesarski—a former employee of the Roslyn School District. Students, faculty, and staff, together with Principal Sherry Ma, Assistant Principal Jennifer Sheehan, Assistant Superintendent Karina Baez, Superintendent Allison Brown, and Roslyn Board of Education President Meryl Waxman Ben-Levy, gathered around the flagpole at the front entrance to hear the children sing patriotic songs and listen to a performance of Taps by East Hills parent and professional trumpet player, Trevor Schaper.
Students at Roslyn Middle School began their day by reciting the Pledge of Allegiance, observing a moment of silence, and listening to "America, the Beautiful" over the loudspeaker. Roslyn High School commemorated the service of America's armed forces by holding a school-wide moment of silence after listening to a poignant and meaningful description of Veterans Day during morning announcements, followed by a moving recitation of Taps by a high school student-musician.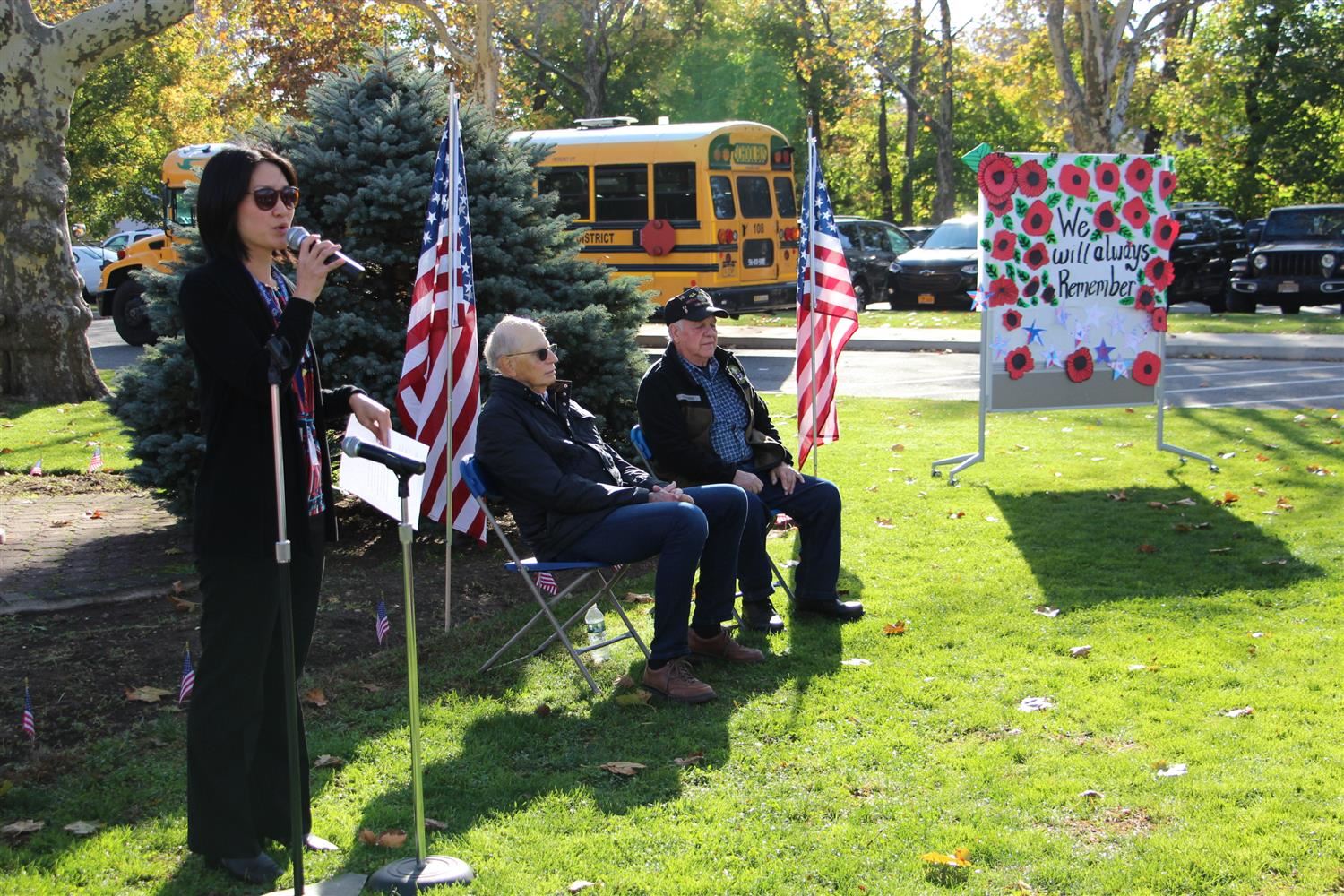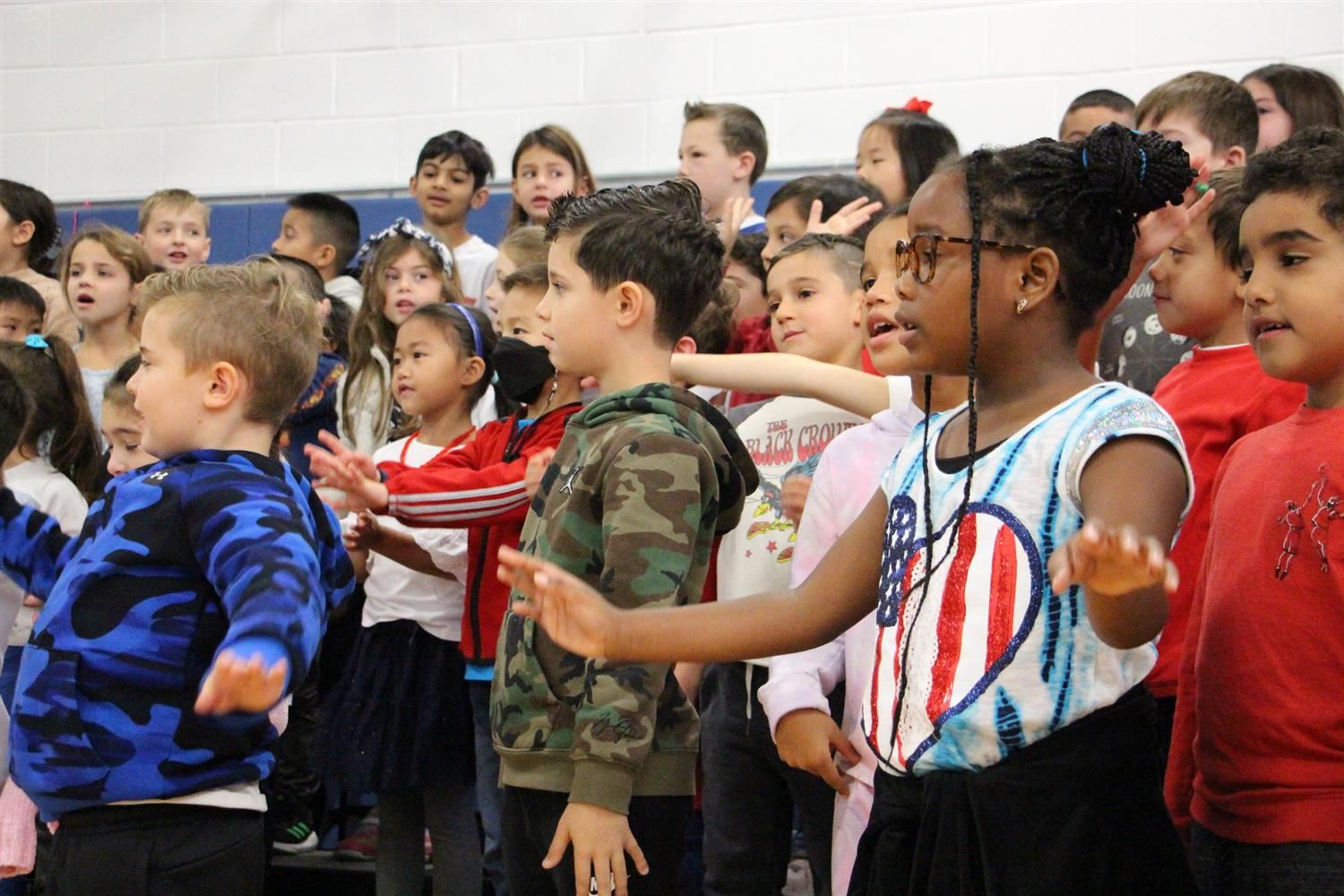 Click here for photos from Harbor Hill Elementary School.
Click here for photos from East Hills Elementary School.